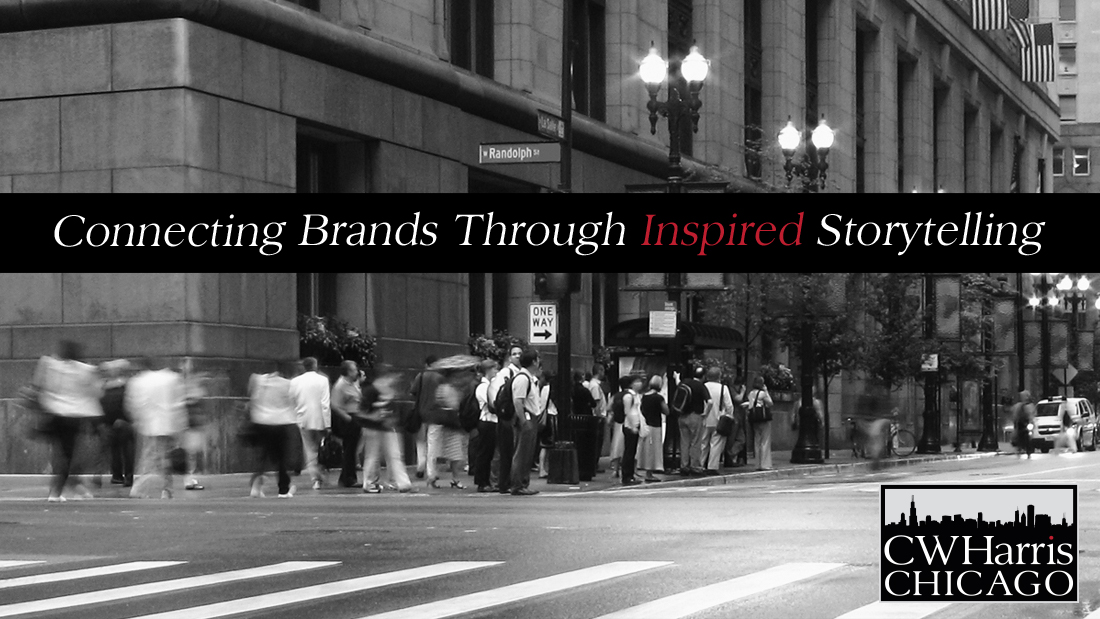 02 Oct

A Brand Is An Experience.
How We Define Branding
Hello, friends! How ya be?! My Michigan State Spartans lost to Indiana last night in football, so I am glad that I get to write about branding, which I love, to get my mind off of that debacle!

Last week we discussed how branding is more encompassing than people give it credit for, and that it is imperative that companies understand this to be successful in today's hyper-competitive marketplace. At C.W. Harris Chicago, we believe that a brand is an experience. At every point of contact with customers, your brand must be positioned and prepared to deliver an experience that is optimized to satisfy them every step of the way. This includes before, during, and after they purchase something from you.
When we work with clients, we spend a lot of time getting to know the company's story. What is the vision that the founders had in taking the risk to build it? Why does it exist? What problem does it solve? What is its value proposition? Who is your audience and how do they benefit from doing business with you? What is your audience looking for? What do you want a customer, or potential customer, to feel after being in contact with your brand?
These questions are a part of the process that we use to help brands develop their story and position it with the right audience. The answers also help us to define the brand's promise, and how we will keep that promise at every interaction with our customers.
Your brand promise is the solemn commitment that you make to your customers to deliver the benefits and experiences you have associated with your product and/or service. A strong and consistent brand promise, that is kept, allows a brand to differentiate itself from its competitors. It enables a brand to set client expectations that can be delivered upon, which builds brand loyalty. Brand loyalty produces brand advocates.
Your brand promise must be delivered through a well thought-out and executed brand experience. It is how you thoroughly explain your story, uniqueness, and all that your brand has to offer. It correctly leverages all channels available to benefit customers and potential customers. Executed correctly, it can result in an emotional attachment to your brand resulting in a loyal following, a following that will use word of mouth to extol the virtues of your brand.
Brands can be difficult to manage insofar as that while you can do everything right, the public ultimately determines how a brand is viewed and thought of. That being said, your brand promise kept via your brand experience gives you great leverage in determining how your brand is perceived.
Next week we will begin discussing what we consider to be the 7 components of a brand experience.
Number 1: The Discovery component.
We would love to hear from you! Leave a like, a comment, and subscribe to our blog (scroll down!).
C.W. Harris Chicago is a full-service branding + multimedia marketing agency that connects brands to their target audience through the telling of
their inspired story.
How can we help you?
Lets Talk…