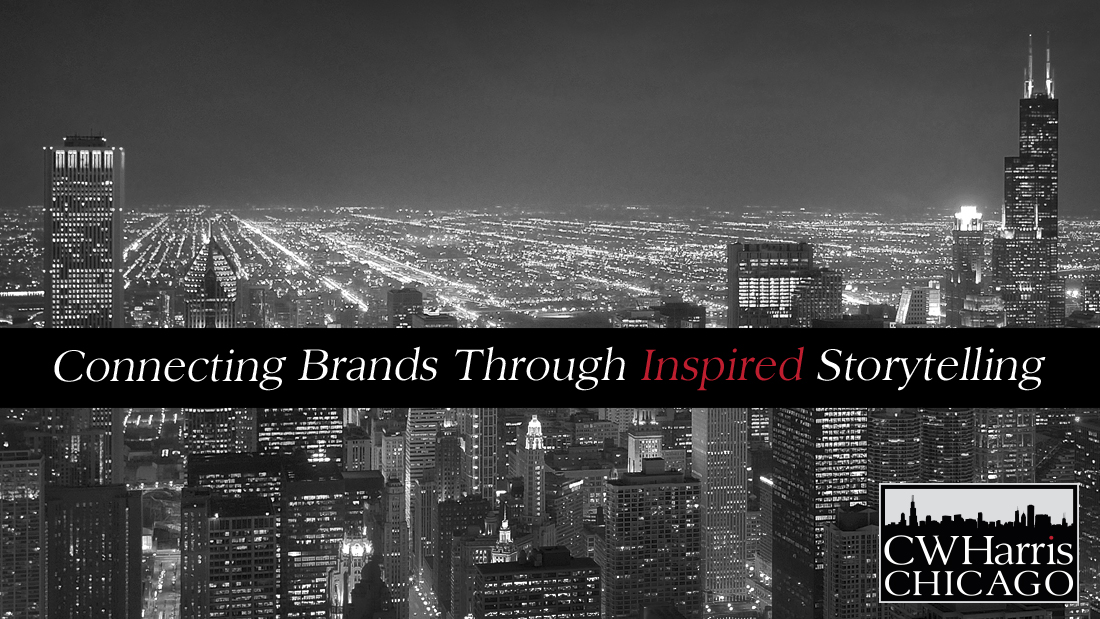 19 Oct

The Marketing Component.
How We Define Branding

In the first blog post that I ever wrote, titled The Rise Of The Active Consumer, I spoke to the fact that the expanding number of social media platforms has changed the brand–to-consumer relationship dynamic. Gone are the days of a one-way relationship where the brand dictated the conversation via television, radio, magazine, or billboard ads. Nowadays, your brand experience must include digital, direct, and advertising among other channels. If possible, events and in-store functions should also be incorporated. The goal is to create a two-way relationship with people and inspire them to purchase your products/services, and ultimately, to become brand advocates.

The common thread that ties all of these consumer touch points together is the delivery of a consistent and inspiring brand experience.
Last week we discussed the first element in what we at C.W. Harris Chicago consider to be the 7 components of the brand experience, the Discovery Component. This is the process of finding and properly utilizing the best channels through which your audience is introduced to, and learns about, your brand and its products/services.
Once we have the discovery component handled, we move on to making sure that we use those marketing channels to the best of their ability. While each channel and platform will have specific criteria that will be used to optimize them, the key is to take a holistic approach that will ensure that your audience always has a great experience, regardless of the point of contact that they are interacting with you through.
Let's discuss some of the channels that we look to optimize when helping our clients in this important component of the brand experience.
Display Ads
Usually seen on blogs, news sites or social media, display ads are placements of ads across the Internet. They can be a text display ad, an image display ad, or a multimedia display ad. Getting the attention of your audience with appealing display ads is essential in building brand awareness for closing sales later in the brand experience.
Social Media Marketing
Recent studies show that a purchase decision is 71% more likely to occur when social media is involved. In another study, 90% of consumers said they are influenced by online reviews. Social media marketing is THAT important. Optimize your social media channels by making sure that your platforms reflect your brand in the correct way, and communicates your brand story appropriately. Create quality content that people want to share. The more social shares you receive, the more potential customers you can get your brand in front of, and the more brand awareness you can create.
Permission-Based E-Mail Campaigns
E-mail can be a very powerful and effective marketing tool. It allows you to communicate with your audience and build a relationship based on value and trust. When not done right, e-mail marketing can hurt your brand, and turn away previously happy clients. This is why it is so important to only send permission- based emails to your subscribers, and have a well thought out goal and gamelan when embarking on an e-mail campaign.
We will continue our conversation on the Marketing Component of the brand experience in the next post!
We would love to hear from you! Leave a Like, a Comment, and Share!!! Also, Subscribe to our Newsletter! Scroll down and sign up!
C.W. Harris Chicago is a full-service branding + multimedia marketing agency that connects your brand to your target audience through the telling of your inspired story.
We can help you!
Lets Talk…