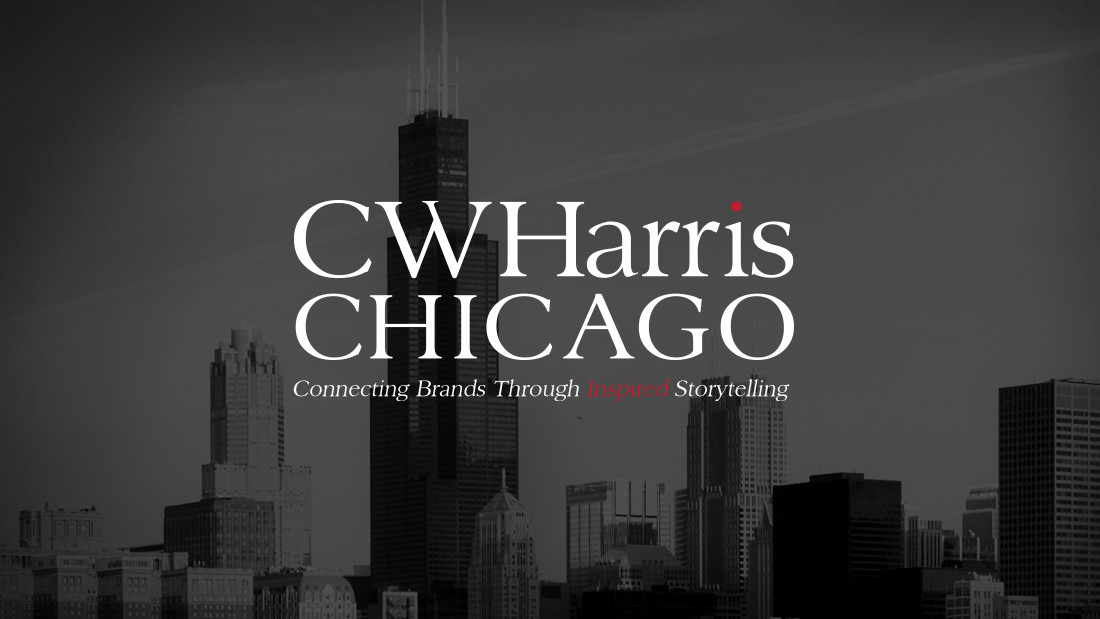 15 May

The Rise of the Active Consumer
Today is my 45th birthday and I am celebrating it by sharing my first blog post!
My name is C.W. Harris. I am a Brand Architect & Strategist.
On this blog I will be sharing original and curated content about branding, marketing, and advertising, as well as how new technologies are changing how those are done. I will also be sharing motivational and inspirational items, along with personal stories, and the trials and triumphs of entrepreneurship that come with building this Branding + Multimedia Marketing Agency with my two friends, Chris and Joe. In addition to being passionate about this work, all three of us are husbands and fathers.
The advent of the internet and new media, in particular social media, has changed our lives in so many ways. The effect that it has had on how we communicate has been revolutionary. Just a few short years ago, about the only ways to communicate with people was in person, by phone, or by letter. Today there are a myriad of platforms with which to communicate, from text to email, from direct messaging to any number of social media sites such as Facebook, Twitter, and Instagram.
The introduction of social media has also changed how branding and marketing are done, and how business entities interact with consumers. Long gone are the days of the passive consumer who was marketed to via a one-way conversation where business controlled the dialogue (print, radio, television, billboards, etc.): "This is who we are, this is what we do, this is our product line, this is why you should choose us, and this is where you can find us." It was broad and, in many ways, impersonal.
Today the internet and social media have turned that exchange on its head, and given way to a new paradigm driven by the active consumer. The active consumer is a different beast altogether. The active consumer, through new media, has a voice in the marketing discussion now. Armed with information that is expected to be found quickly and with ease, the active consumer also expects quick responses to questions and for there to be a more two-way, conversational relationship between them and the businesses that they support.
While certainly a new playing field, these modern business-consumer relationship dynamics provide ample opportunity for businesses to build stronger connections with their audience…if done right. Executed properly, these new media platforms possess the ability to reach huge, more targeted, audiences and build brand awareness. They present a means by which a business can establish and nurture a more direct discourse with its customers. This is an extremely powerful development, and one that must not be taken for granted. The ability to foster a more active, interconnection with consumers is a great opening for a business to build trust with a consumer and, by extension, brand loyalty.
On the other hand, if a company is not careful with its execution in this new business-consumer environment, it can alienate or lose customers. As was stated earlier, new media has given everyone a voice. That includes disgruntled customers and your competition. Missteps in this realm can snowball quickly. We have all heard and/or seen the swiftness with which the new marketplace will punish a company or brand that makes a flub.
What a wonderful and exciting new world! In future posts I will delve further into the opportunities (and perils) to be found in this new business-consumer environment. The benefits and opportunities for both the marketer and consumer are very exciting and fruitful…if you have a solid plan and can execute it. A well-designed social media strategy builds both brand equity and strengthens the relationship between brand and customer.
Let us help you make the best use of these powerful platforms and tools by collaborating to design a branding and multimedia marketing strategy that will connect you with your target audience.
I will be posting a new blog every Wednesday at 7am.