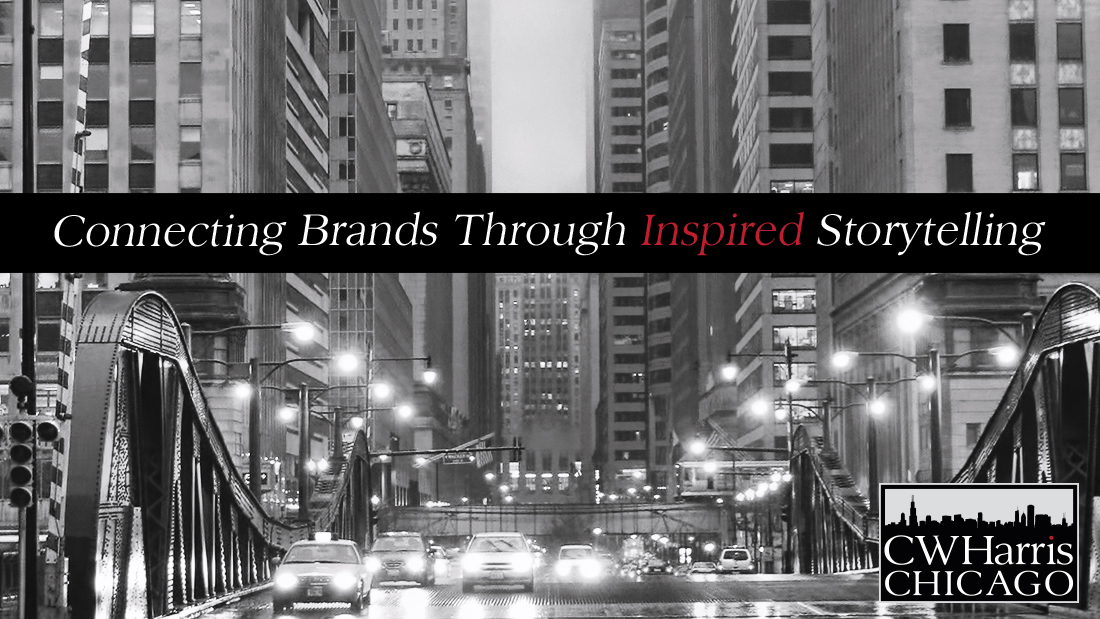 09 Oct

The Discovery Component.
How We Define Branding
Hey, let's get right into it!
I need to make a distinction before I go forward. The process that we employ at C.W. Harris Chicago has many parts that all come together as a whole to position your brand in the best way possible. As I said in last week's blog, the first step that we take is to delve deep into what your brand is. We want to know it's "Why?" We want to know what makes it unique. We want to know who your target audience is. From questions and conversations with you, and perhaps, your customers, to performing brand and competitive audits, all the while helping you to define your brand's core values and promise, we do what in the industry is called Brand Discovery.

Another piece of our process are the components that we work through in helping you to offer your customers, and potential customers, the best brand experience possible. The first component that we focus on is also called Discovery. In this case, we are focused on the channels through which your customers learn about your brand and its products/services, and, ultimately, how we can optimize that initial experience.
Some of the results that we are looking to achieve are:
Optimizing appropriate marketing and information channels to get your brand noticed.
Optimizing the way in which your brand is presented.
Delivering your brand's message and value proposition clearly.
Confirming your brand's credibility.
Connecting your business to your target audience emotionally.
Motivating your target audience to enter your sales funnel.
Giving your target audience the tools to start on the path to being a brand advocate.
Are you currently using all appropriate channels available to you? For example, is your brand on social media? Social media is becoming THE most powerful medium for brands to market themselves. Do you have a facebook page for your business? How about a twitter page? And, if you are currently up on these, or other, platforms, do you have a strategy in place to post optimized content that helps you achieve the results that I mentioned? While being on the platforms that are appropriate for delivering your brand's message is an important first step, even more important is that your brand is leveraging the power of said mediums in the best way possible. You also must be sure that you are not delivering a poorly conceived, incomplete, frustrating, and off-target experience to your customers and potential customers. Markets are too hyper-competitive for costly missteps that can be avoided with a proper process and plan.
Contact us and let us help you. This is what we LOVE to do!
Next week will continue with what we consider the components of an optimized brand experience. Next up, the Marketing component!
We would love to hear from you! Leave a like, a comment, and subscribe to our blog (scroll down and sign up!).
C.W. Harris Chicago is a full-service branding + multimedia marketing agency that connects brands to their target audience through the telling of their inspired story.
How can we help you?
Lets Talk…