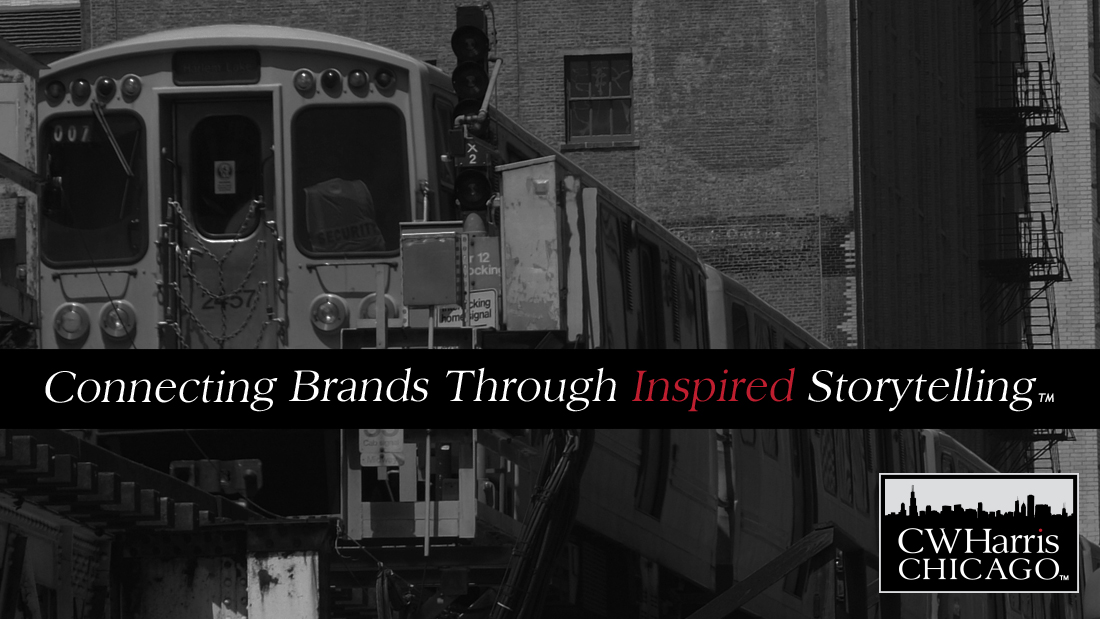 21 Dec

The Marketing Component (Continued)
How We Define Branding
Hello, everyone! I hope that all is well and that you and yours are happily getting ready for the holidays! With that being said, I will make this blog post shorter than usual, though the information contained within is very insightful in understanding our philosophy around branding, the brand experience, and how we connect your brand to your target audience!

At C.W Harris Chicago, we believe that brand experience has 7 components. We discussed the first, the Discovery Component, in a previous post in this series. The Discovery component is the process of finding and properly utilizing the best channels and platforms through which your audience is introduced to your brand. Next is the Marketing Component, for which this post is the second written to share how we implement marketing on your brand's behalf. The Marketing component is the optimizing of those channels and platforms. This is a process that is essential to capturing, and keeping, the attention of potential customers and ushering them through the buying process.
In our last post, we discussed some of the marketing channels that we use, including Display Ads, Social Media Marketing, and Permission-based E-Mail Campaigns. All three are very powerful when optimized and employed properly. In this post we will discuss two more: Search Engine Optimization and Website Optimization.
Search Engine Optimization (SEO)
Optimizing search is all about making your brand visible. You can have the best product/service in the world, but if no one sees it, no one will know. In digital marketing, Search Engine Optimization (SEO) is arguably THE most cost-effective marketing technique, but also the most challenging to get right. SEO is a marketing discipline focused on growing visibility in organic (non-paid) search engine results (Google, Bing, Yahoo, etc.). It encompasses both the technical and creative elements required to improve the rankings of your content, drive traffic to your content, and increase awareness of your content in search engines. At C.W. Harris Chicago we have a carefully-constructed process that we use to optimize our clients' SEO. We employ keyword and long-tail keyword search, on-site optimization, optimized content, and off-site optimization/link-building, among other effective methods. We are continuously working on your brand's behalf to have your SEO dialed in.
Website Optimization
One of the most important marketing channels for increasing brand awareness and moving people through the sales funnel is your website. This is especially true for brands that are an online business. If you are not currently thinking of your website as a marketing channel, and are not implementing the necessary steps to optimize this "storefront" to your brand, then the likelihood of success with the marketing channels that we have been discussing drops dramatically. Optimizing your website is all about increasing brand awareness, establishing credibility, and engaging your customers and potential customers. It is important to have a well-designed, responsive website that properly, and effectively, tells your brand story. Implementing new HTML5, CSS3, and JavaScript techniques or integrating video into your content can also go a long way towards keeping visitors on your site and moving them towards completing a purchase. Including elements on your website that boosts the confidence of your visitors in you product/service and your brand is also essential. Things like showcasing testimonials or reviews from real customers can go a long way when it comes to optimizing your site and strengthening your brand.
The final thing to consider is that optimizing your marketing channels is a never-ending process. Continual analysis and improvements are necessary in order to find what works best for your customers, and potential customers, as well as to stay ahead of your competition! We can help!
We will continue next week with this series! Until then, from our families to yours, Happy Holidays!
We would love to hear from you! Like this post, Leave a Comment, and Share!!!
Also, Subscribe to our Newsletter! Scroll down and sign up!
C.W. Harris Chicago is a full-service branding + multimedia marketing agency that connects your brand to your target audience through the telling of your inspired story.
We can help you!
Lets Talk…