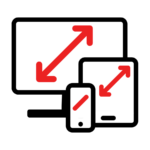 High-Converting Website Design
Your website is at the center of your law firm's digital marketing efforts. We create bespoke, responsive, high-converting websites that are designed to reflect your brand and convert targeted visitors into new clients. The National Law Reviews states that 74% of consumers visit a law firm's website to take action.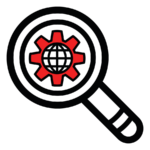 We make sure that your website is noticed and always receiving organic (non-paid) traffic from Google, Bing, and other search engines. The National Law Review states that 96% of people seeking legal advice use a search engine in their research process.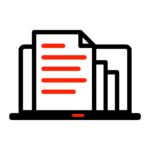 We use content marketing to humanize your brand, differentiate you from your competitors, and build your brand awareness. Strategic content marketing will attract, engage and ultimately convert your target audience into clients through creating and publishing valuable, relevant content the establishes you as an authority and thought leader. Law firms that create content and blog on a regular basis outrank and attract over 15 times the number of website visitors than law firm websites that don't blog.
We will use one of the most powerful and cost-effective marketing tools at a law firm's disposal – email marketing. Let's turn your contacts into your firm's most consistent, top-performing stream of referrals and a predictable source of new clients and files. For every $1 you spend on email marketing, you can expect an average return of $42. That's a higher return than you can expect from any other form of marketing — digital or otherwise.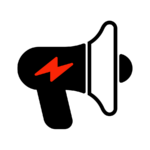 We offer strategic social media marketing on platforms such as Linkedin and Facebook that humanizes your brand, differentiates you from your competitors, drives brand awareness and ultimately leads to more leads for your law firm. We handle everything from A-Z, including optimizing your pages, creating a social media marketing calendar, target market engagement and building connections.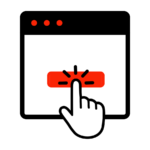 Pay-Per-Click and Search Engine Ads
We will build and manage pay-per-click (PPC) campaigns for your law firm that are optimized to 1) Target potential clients searching for your legal services on platforms such as Google, Linkedin, Facebook, Bing, etc. 2) Eliminate any unprofitable clicks, and 3) Maximize your return on investment. When done right, PPC advertising can ensure that your law firm's ads pop up in front of the right target audience at the right time.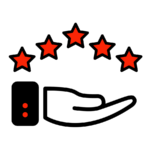 Online Review and Reputation Management
As an attorney, your reputation is one of your most important assets. 86% of people look online for local reviews and 78% of consumers trust online reviews as much as personal referrals. Because of that, as a lawyer you must have a strategy and process in place to not only manage online reviews (which now occur on several different platforms), and address negative reviews, but also help you to generate more positive reviews. We build that strategy and process for you.
We offer a free initial discovery meeting and consultation where we will help you choose the right digital marketing strategy for your law firm based on your needs and marketing goals.
Contact Us Today to get started!
*Required
C.W. Harris Chicago, LLC is a Branding
+

Digital Marketing Agency.
We Build Brand Awareness, Strengthen your Relationships with your Target Market, and Increase your Sales and Referrals.
We Are

C.W. Harris Chicago.