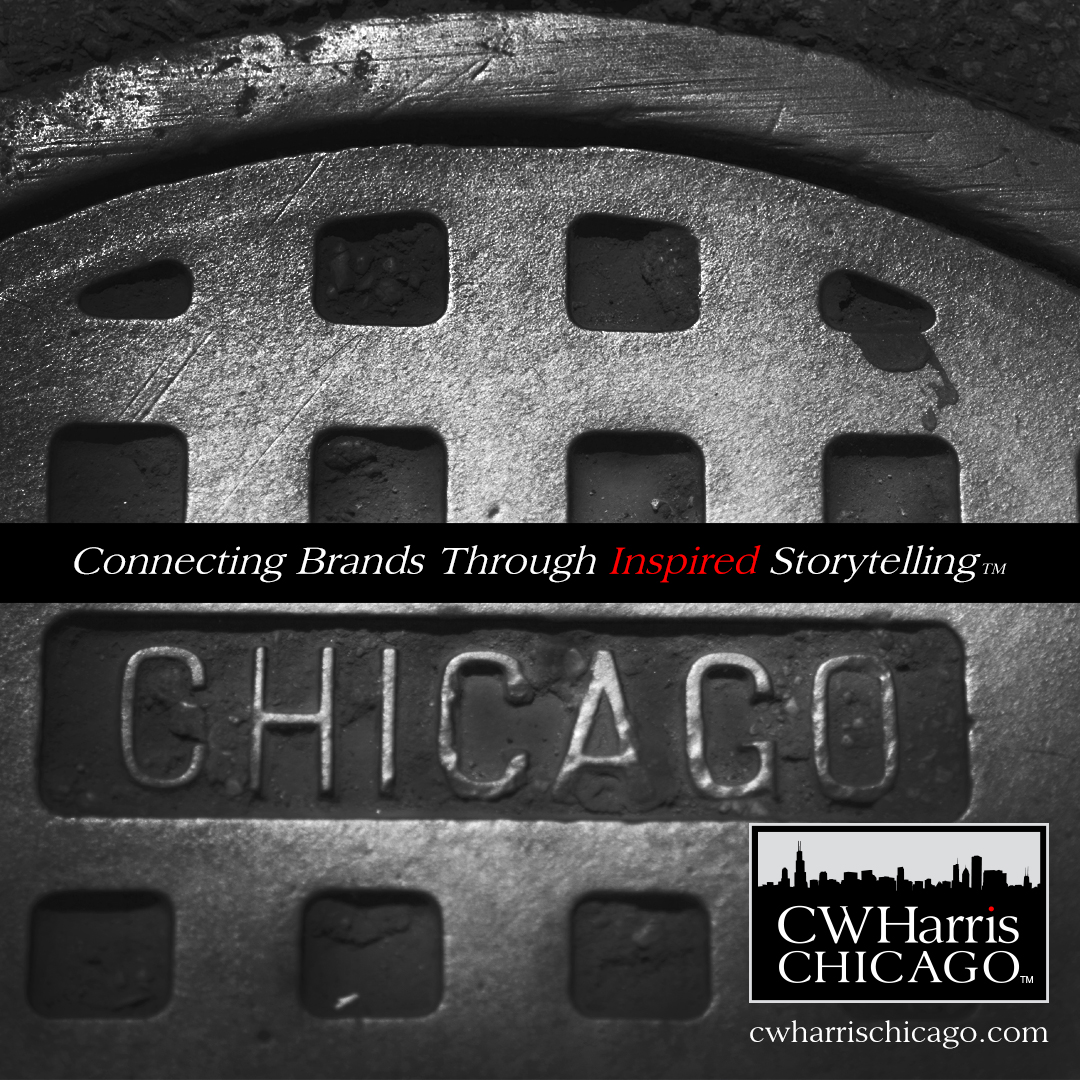 01 Apr

How Strong Are Your Brand's Guts?

Posted at 00:00h

in

Advertising

,

Brand

,

Brand Awareness

,

Brand Experience

,

Brand Promise

,

Brand Story

,

Brand Voice

,

Branding

,

Branding Agency

,

Customer Relationships

,

Harley Davidson

,

Marketing

,

Repeat Sales

,

Sales

,

Southwest Airlines

,

Target Audience

0 Comments

Like all great things that are built to last and have an impact on the world, a strong brand is built from the inside/out. It is forged from its "Why?", and known for the consistent manner in which it delivers its promise to its target audience over and over again.
~ C.W. Harris

We chose the picture of a manhole cover as the visual representation of this blog for a reason. True to its purpose, a manhole cover allows access into the inner workings of a community. It is the access point to the components that deliver on the "promise" of that community. Clean water. Electricity. Natural Gas. Cable. In cities like Chicago, where we are located, it is access to commuter train tunnels that carry passengers to and from work and other activities.

When you live in, or visit, Chicago you expect to have certain things available and working. You expect that your lights will turn on (provided you paid the bill, or course ☺). You expect clean water to drink, and the ability to make calls and/or do the myriad things that we do on our cell phones, etc. You expect the promise to be delivered upon. Even if you don't see the deliberate work that has been done under the city that makes it all possible.

It is the same with a brand. When you interact with a strong brand, you are dealing with an entity that, at its core, has been thought out, planned, and executed. Just as a city knows that it has to deliver on its promise to its inhabitants so that they continue living there (and paying taxes. Don't get me started!), and/or for the city to have strong tourism, a well-executed brand already knows YOU; your needs, your wants, your dreams, your hopes, and other shared traits that make you a part of its target market. That brand is looking to interact with you and tell you how it can make your life better. That brand wants to share with you its brand promise.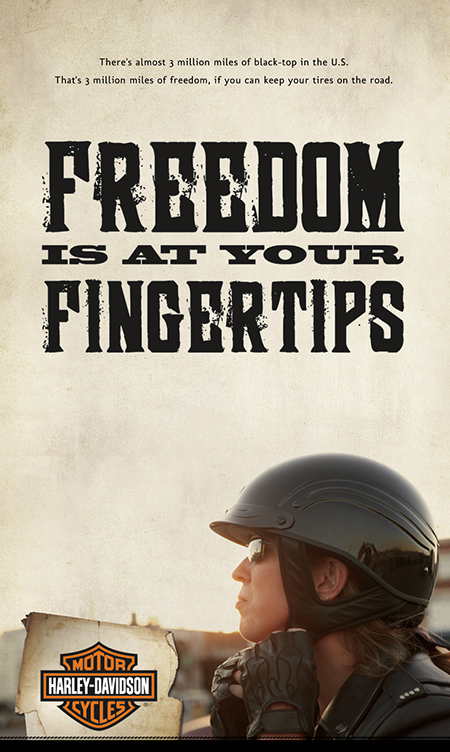 And it all comes from the brand's "guts." Its insides. That is from where it will deliver its brand promise. A strong brand knows its "Why?" Why it exists. And WHO it exists for. Harley-Davidson knows who it is. Check out their internal positioning statement:
"The only motorcycle manufacturer
That makes big, loud motorcycles
For macho guys (and "macho wannabes")
Mostly in the United States
Who want to join a gang of cowboys
In an era of decreasing personal freedom."
This statement gives you a view under Harley's "manhole cover" to see the inner workings of their iconic brand. This statement lets their employees know who their target market is and drives their branding, advertising, and marketing efforts. Their success comes from the fact that they consistently deliver on their brand promise, a strong component of which is "freedom." Harley is consistently delivering the message to their target audience that when you buy a Harley-Davidson product, you are getting a slice of freedom. They even use the hashtag, #FindYourFreedom. Check out this awesome Harley-Davidson commercial!: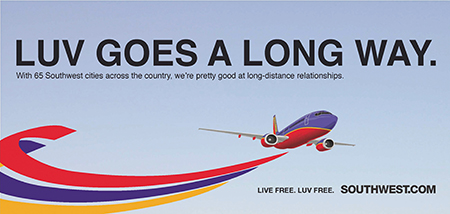 Another company with a strong internal brand is Southwest Airlines. As noted in an article by Lewis Lazare in the Chicago Business Journal: "MBLM, a New York City-based brand intimacy agency, released its 2017 Brand Intimacy Report for the airline industry, and the results show Southwest notched — by far — the highest Brand Intimacy Quotient (BIQ), a 25.4, among the nation's four major domestic carriers. Brand Intimacy Quotient reflects the degree of emotional connection consumers have to a particular brand."
How does Southwest consistently accomplish this? Well, if you ask them they will tell you "heart sets them apart." Heck, even their New York Stock Exchange symbol is LUV! How about that for staying on message and letting their target audience know where they are coming from? While other major airline carriers have had setbacks and bankruptcies, Southwest has been profitable for 41 consecutive years. That is not by accident. That is a result of having a strong bond with their customers that starts at their core.
Southwest's founder, Herb Kelleher, built love into the airline from the start. From Stan Phelps' 2014 Forbes' article, "Southwest Airlines Understands The Heart Of Marketing Is Experience", " Herb Kelleher encouraged informality and wanted staff to have fun at their jobs. Employees were valued, with Kelleher acknowledging births, marriages, and deaths by notes and cards. Staff were encouraged to pitch in and help out, especially at check-in, giving Southwest turnaround times less than half the industry average."
The concept of love for their passengers and what they do is reflected in their brand voice ~ the personality of your brand that is determined, in large part, by the words you use and the sentences you write in your marketing and content. Check out Southwest's mission: "The mission of Southwest Airlines is dedication to the highest quality of customer service delivered with a sense of warmth, friendliness, individual pride, and company spirit." Here is how they use their brand story to describe their definition of love, "Southwest has been in LUV with our Customers from the very beginning. Therefore, it's fitting that we began service to San Antonio and Houston from Love Field in Dallas on June 18, 1971…"
As you can see, the success that these two brands consistently have is a reflection of them knowing who they are at their core, and connecting from that place with their target audience.
Is your brand strong at its core? Can it be made stronger so as to build stronger relationships with your target audience?
We would love to talk to you about performing an audit on your brand and share with you data and ideas that will help you to give it "strong guts." We will help you to build a brand with a clear message that resonates with your employees, customers and potential customers in a meaningful way, and shows them how your product/service will make their lives better again and again!
Give us a call. Let's get to work!
Please LIKE this, COMMENT on it, AND SHARE it!!!
Thank you!
~CWH.
At C.W. Harris Chicago, we optimize your brand so that you are telling your story in its most powerful, effective and differentiating way.
We tell that story to your Target Audience in a fashion that builds Brand Awareness, strengthens Customer Relationships, and increases Sales and Repeat Sales.
Contact Us today and let's get to work!
#WeTellYourStory.
#WeDevelopInspiredBrands.
#WeAreCWHarrisChicago.